How to Add a Shopping Cart to a Website
Adding a shopping cart to a website was once nearly an impossible task for the average website owner that wanted to add an online store to an existing blog or website. Today's shopping carts have transformed the confusing code, page interfacing tools, and payment processing into a fast and easy process.
You'll still need to do a bit of legwork in getting your online store ready to launch. That's where understanding how an online shopping cart works on the back end of your online dashboard can be a huge asset.
Choices of online shopping carts are beyond plentiful. While the basic premise behind them is all the same, look for a shopping cart plugin that gives you the best features that you need to grow your online business.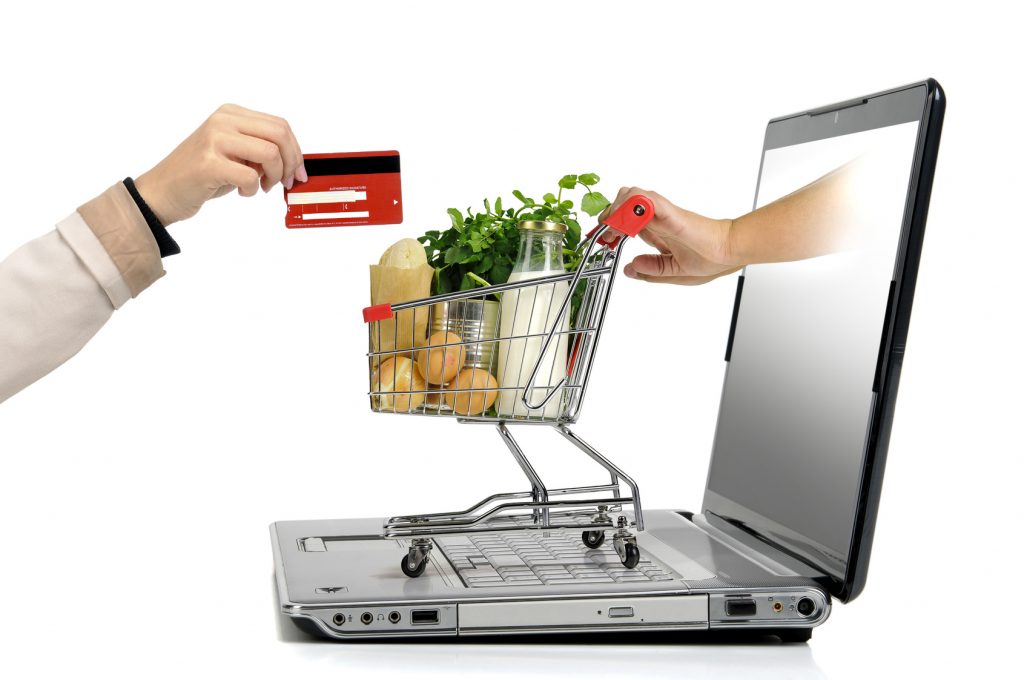 Add a Shopping Cart to Your Site
The online shopping cart plugins do most of the backroom duties for you, but you'll still have to set up the pages on your site and manage your products. Allow about an hour to get your store fully set up. It will take just minutes to manage your inventory after the initial installation.
Your shopping platform will direct you to the link to click to start the shopping cart installation. Once you get a message that the installation is complete, you'll
need to set up your store pages. Here are some things you'll need to set up:
Products
Storefront design
Payment processing
Shipping charges and options
You'll usually have a few choices regarding buttons for your customers to click. You might use a button that says "buy" or "add to cart" or something else.
This video shows how to add a PayPal shopping cart to your website. If your shopping cart platform doesn't do it for you, this video explains how to get the HTML code for your buy button and copy and paste it onto your product pages. You can change the size and color of the button. You can also be creative and use an image other than a button, like a dollar sign or shopping cart image.
WordPress is one of the most popular platforms for websites and blogging. WordPress developed an easy-to-use WordPress Simple Shopping Cart for your site.
One of the nicest features of this shopping cart is that you can add a "add to cart" button for your product on any of your posts, pages, or sidebars. This plugin dovetails nicely with the NextGen Photo Gallery plugin so that you can pull photos from your image gallery to use for your product pages.
If you plan to sell your products internationally, you can also use plugins for translations in 14 different languages.
If you're looking for additional features when you add a shopping cart to your website, there are literally hundreds of other shopping cart plugins available. Here
are some popular choices:
Shopify
Zoey Commerce
Pinnacle Cart
Miva Merchant
Magento
3dcart
BigCommerce
SparkPay Online Store Builder
LemonStand
Ashop
ShopSite
PrestaShop
WooCommerce
Best Features When You Add a Shopping Cart to Your Website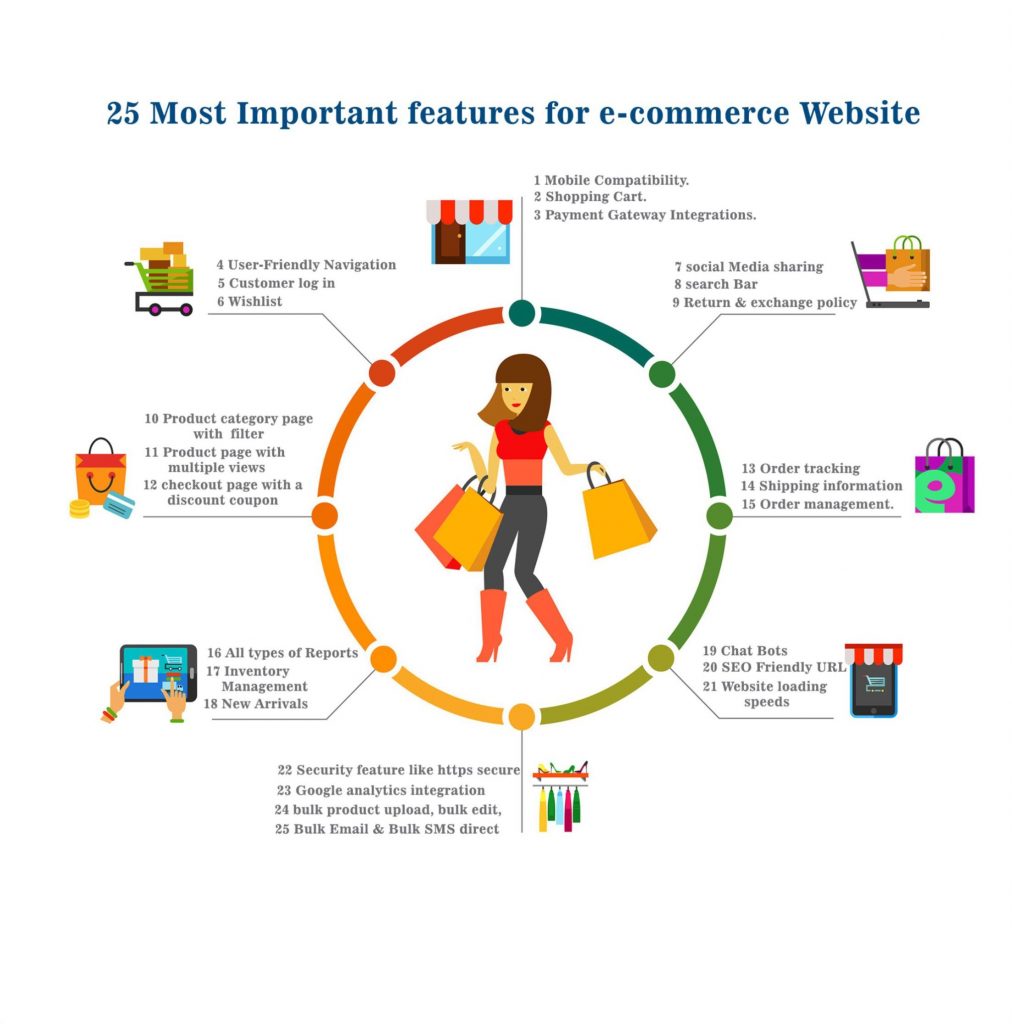 Ecommerce platforms have a lot of competition, so there is no shortage of features and the list is expanding all the time. Here are some of the features that most online shop owners can't live without.
Product images-all online platforms let you add images, but most people want to see clearly what they are buying. You'll want to have the capability to resize the
images to display your product in the best way possible. This means you'll want to make it large enough for customers to see it clearly, without it taking over the
whole design of the page. Customers also like the zooming feature, so they can see the details clearly.
Simplicity-if you have a product to sell, you'll want to get it up online where customers can see it quickly. A shopping cart platform that takes more than an hour to set up is probably not worth your time, especially if you only have a few products to sell.
Search engine friendly-your marketing plan will be a step ahead of the game if your shopping cart sets up your product pages to be commerce-enabled, which many of them do. Having this feature means that your site will be easily indexed y all search engines.
Product reviews-your customers are more likely to trust your site and buy your products if other buyers loved them. A product that has dozens of top-rated consumer reviews will be an easy choice for the buyer that is on the fence about purchasing it.
Search box-it might seem surprising how effective a simple tool like a search box can be to sell an item. Most shoppers have a pretty good idea what they want. Rather than page through pages upon pages of products, a search box quickly takes them to the products they're looking for. This feature is a "must" for anyone selling many types of products.
Coupons and discounts-extreme couponing isn't just for the grocery stores. Many new sites have sprung up that direct coupon seekers to sites for deals like Groupon, Living Social, RetailMeNot, Offers.com, and Google Deals. You may want your site to be able to integrate with these discount sites so that you can expand your customer base. Your shopping cart may also be able to add discounts and coupons.
Analytics and Sales Reporting-the only way for you to know if you're making money is to analyze your results and track your sales. If a product isn't selling, you may want to pull it in favor of a more attractive product. Your shopping cart may come equipped with this feature or it may interface nicely with Google analytics. It's also nice if you can easily export your sales reports.
Integration with Other Business Tools-for sellers with large sales volume, it's helpful to interface your online shopping cart with Quickbooks, or a similar accounting program. If you're looking to do some strong email marketing, it will be worthwhile to find a shopping cart plugin that easily interfaces with e-marketing platforms like Constant Contact.
The Top Advantages of eCommerce: Why You Should Sell Online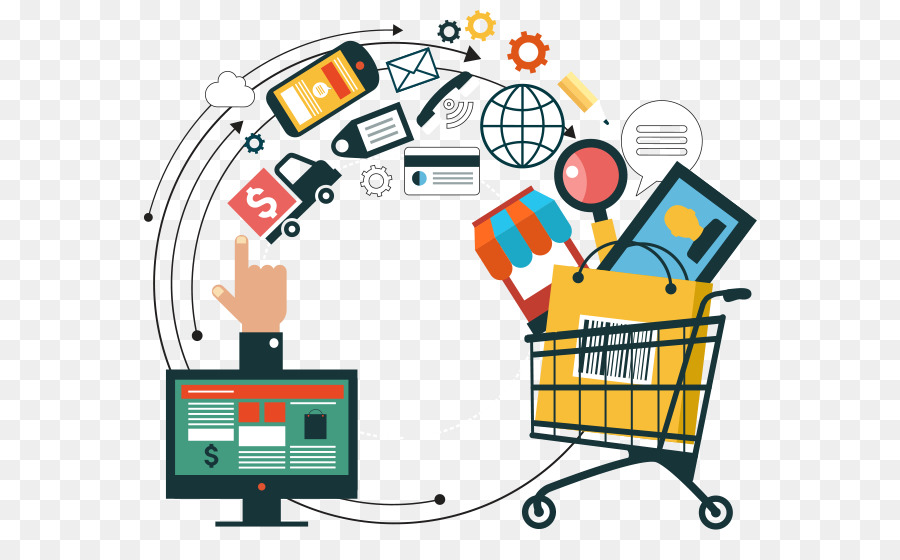 1. Get Up and Running Fast
Unlike traditional retail, your eCommerce store can be up and running in just a few clicks (if you're looking for a basic store.) eCommerce platforms like Shopify let you use pre-made templates to create your store. Marketplaces like Amazon or eBay just require you to set up an account before you start selling.
For owners looking for a quick start, eCommerce will be your best bet. As long as you have a connection to the internet and a computer, you can start your business from anywhere, even from your couch!
2. Low Cost
In many cases, it costs less to start an eCommerce business. See how:
Some eCommerce platforms are free to sign-up
Marketplaces are free to sign- up
Use drop shipping to procure inventory without a large, upfront investment
Social media, organic search, and Google Adwords are cost-effective ways to market your business
Run and manage business by yourself to eliminate costs of payroll
When you're first starting out, eCommerce allows you to avoid many of the large, upfront investments that traditional retail can incur. You can build out your business as your sales grow.
3. Increase Brand Awareness
In 2014, 81% of shoppers conducted online research before buying. It's probably safe to assume those numbers have increased since.
Customers research online first, whether they buy online or in-store. Having an online presence helps makes sure that potential customers find your product information and are able to comparison shop. When they do a product search online, you want to be listed among the top results.
This increases your brand awareness so you're always in front of your customers.
4. Expand Customer Reach
eCommerce provides new channels for you to reach more customers. Whether you're just starting out or an existing seller, there are new customers to serve.
Existing brick and mortar sellers can be limited by their location. Customers must travel to visit your store. With eCommerce, you can sell to customers anywhere, anytime. This allows you to serve customers across the US, or internationally.
If you only sell on one eCommerce channel, like Amazon, then there's opportunity to sell on your own site to reach new customers. All eCommerce channels have a unique audience for sellers to take advantage of. For new sellers, eCommerce is the best way to reach the widest audience.
5. Provide More Information
An online presence allows you to provide more information about your products and services to your customers. A branded site especially gives sellers a place to provide key content to customers.
Key product content includes in-depth product descriptions, product comparisons, in-store inventory availability, and pricing. This information helps a customer make their purchasing decision both in-store or online.
Your eCommerce site can also provide more information about your business or how to use your products. Web pages can be dedicated to your brand's story and how your products are made. Blog posts and videos can also provide helpful content about the use of your products or services.
For example, food companies provide recipes and tips to consumers on their website. This type of content creates a story for your brand while providing an overall better customer experience. In a competitive market, this type of information sets you apart from other sellers.
6. Serve Niche Markets
eCommerce makes serving niche markets even easier. It can be hard for that rare coin collector to find a seller. However, the ease and breadth of the internet makes that search easier. If you sell a niche product or serve a niche market, you might find it easier to distribute your products online. You'll open your business to a greater depth of consumers.
7. Be Where Your Customers Are
The majority of consumers don't just research products online. Most consumers are now buying online, too.
According to comScore, shoppers now make 51% of their purchases online, compared to 48% in 2015 and 47% in 2014.
Sell where your customers are. If most of your customers shop online, then you should be selling online! eCommerce allows you to meet the shopping expectations of your customers.